Winner of the 2013 Governor General's award for fiction, "The Back of the Turtle" is the stylistically rich, multi-layered tale of a BC First Nations community virtually destroyed by an environmental disaster. Gabriel, one of the main architects of the disaster, returns home to the community intending to drown himself in the sea, but instead finds his life interwoven with the lives of the few remaining inhabitants.


BC Coast
environmental disaster
tailings pond breach
corporate greed
Science
First Nations
Aboriginal.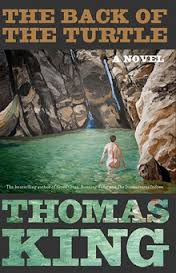 Primary Identifier
9781443431620
Recommended Grades & Subjects/Courses
Evaluation/Record Entry Date
Subject
English Language Arts